Alice in Wonderland Party
Alice in Wonderland Party
Another stunning first for The Main Event and sister agency GEM in Dubai, as we conceptualised and delivered a unique theme for a client's annual Christmas event for 400+ people 'that no-one in the had experienced before.'
Our design and production teams created a stunning Wonderland through a clockface entranceway, to be greeted by an amazing ensemble of international performers, artists and 'Wonderland' characters such as the Queen of Hearts, Tweedle Dee and Tweedle Dum and the Mad Hatter.
A secret world awaited them with lots more fun characters taking them to their seats and ushering them to try the topsy turvey room, where everything wasn't quite what it seemed and a fantastic Wonderland Illusionist to mesmerize them even further.
A keyhole entrance gave guests access to a psychedelic glow garden with a huge Shisha smoking caterpillar to add to the evenings activities.
The combination of attention to detail, creative innovation and hand picked entertainment led to the event being a massive success resulting in total amazement from all the guests and a very happy client.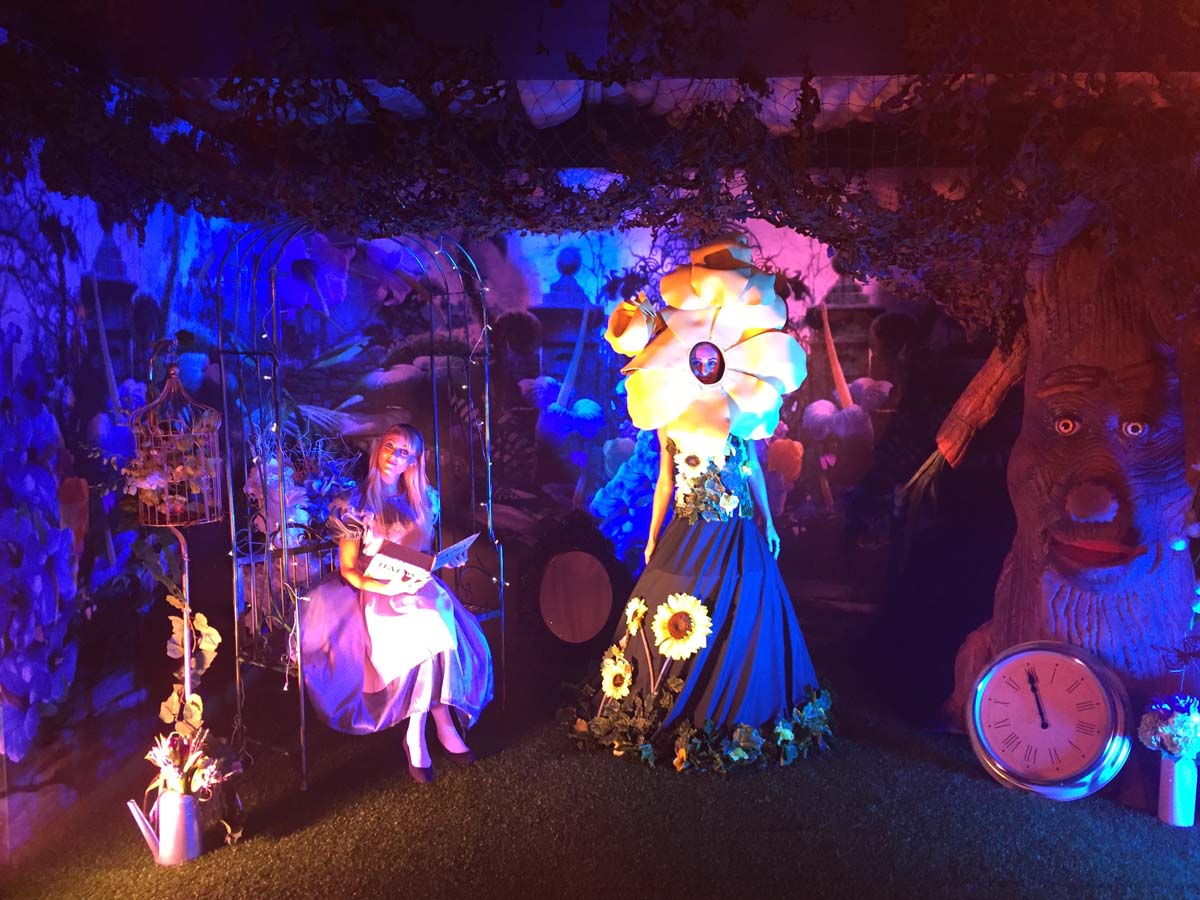 Get in Touch
Got an upcoming event you want to make special? Talk to us to see how we can help. We are happy to provide a detailed proposal and a free quote.
Visit our office
The Main Event International
31 Windmill Street, 4th Floor
London W1T 2JN