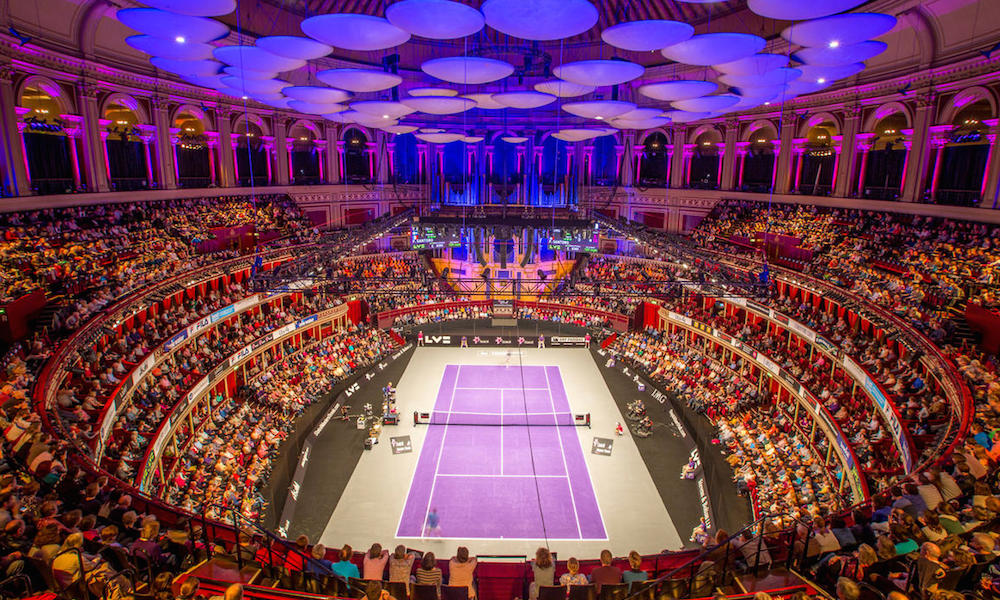 The Champions Tennis – Royal Albert Hall (26th Nov – 29th Dec 2020)
The event is also the ATP Champions tour's longest-running tournament, attracting some of the biggest names in the sport such as Tim Henman, Goran Ivanisevic and Pat Cash.
Martina Hingis, David Ferrer, Goran Ivanisevic, Tim Henman, Tommy Haas And Mansour Bahrami were just some of the players featured at the Champions Tennis 2019
Players and spectators at the Royal Albert Hall drool over the experience of this annual, pre Christmas extravaganza. Crowds are treated to high-quality tennis in a truly breathtaking setting, while players feel privileged to play in such a unique and atmospheric arena.
Don't miss a host of former World No 1s and Grand Slam champions this year!
Volley package includes:
A Private 2nd tier box for 4 people / Canapes/ Bowl food and dessert canapes /  A half bottle of white wine / tea and coffee / Official Sounvenir programme
Champions Club package includes:
Early VIP Admission / Champagne reception / Lunch or Dinner in the Champions Club /  Afternoon tea or evening dessert /  Coffee served in the box / Complimentary Bar and Steward /  Official Souvenir Program
Hospitality is available in either a Grand Tier Box ( 12 people ) or a Loggia Box ( 8 people )